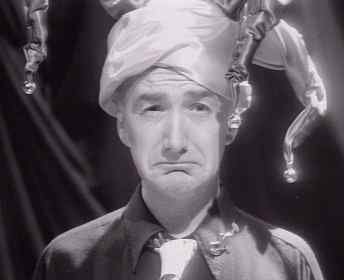 John Deacon

Please note that the key used for solo projects is the same as that used for the Queen discography.

JOHN RICHARD DEACON was born August 19th 1951 in Oadby, Leicestershire. to parents Arthur Henry & Lilian. He started Oadby Infants School in 1956, going on to Gartree High School. He started at Beauchamp Grammar School, Leicester in 1962. His first instrument was the rhythm guitar, he then learned bass and joined his first band, Opposition. His first gig was at Enderby Youth Club in Leicester. John left school in 1969 with eight O levels and three A levels to attend Chelsea College in London to study Electronics. He eventually achieved 2 'S" levels in Physics & Maths and a First Class Honours degree in electronics. John is 5ft 11" tall with brown hair and greeny/grey eyes. He's married to Veronica and they have six children. His favourite actress is Jean Alexander and he likes to drink tea. He says he has no particular favourite singer or band,but likes a bit of everything.
The Immortals: John Deacon, Robert Ahwai & Lenny Zakatek.
NO TURNING BACK/NoTurning Back(mix) From the film BIGGLES. MCA1057
NO TURNING BACK (Joy Stick Mix)/NoTurningBack/NoTurning Back (Chocs Away Mix)(extended l2")
John also appears on the following:
MAN FRIDAY & JIVE JUNIOR
PICKING UP SOUNDS. Played bass on this 1983 single.
ROGER TAYLOR
STRANGE FRONTIER.Bass on 'lts An Illusion' 1984.
ROGER TAYLOR
I CRY FOR YOU. Bass on remixed single B side. 1984
ELTON JOHN
ICE ON FIRE. Bass on 'Too Young'. 1985
ELTON JOHN
LEATHER JACKETS. Bass on 'Angeline' 1986
MINAKO HONDA
CANCELLED. Bass & co-wrote 'Roulette' 1986
ANITA DOBSON
TALKING OF LOVE. Bass on 'I Dream Of Christmas' which was also a single. 1987.
FREDDIE MERCURY/MONTSERRAT CABALLE
BARCELONA. Bass on 'How Can I Go On' which was also released as single 1987
BAD NEWS
BOHEMIAN RHAPSODY. Contributed bvs along with many other stars.
ERROL BROWN
THIS IS YOUR TIME. Co-wrote and played bass 1986. Never released.
BELINDA GILLETT & IAN MEESON
WHO WANTS TO LIVE FOREVER Bass on this 1989 charity single.
COZY POWELL
THE DRUMS ARE BACK. Bass on 'Somewhere In Time'.
BRIAN MAY
BACK TO THE LIGHT. Bass on' Nothing But Blue'
Back to band information